Vijaya Shree Raja Sekaran
Avid Learner | Data Scientist | ML Advocate
India
Hi, Survived Pandemic? Me too!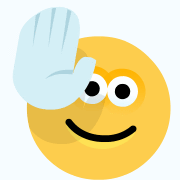 Here's About me:
👩‍💻 I'm a passionate Data Practitioner & Tech Enthusiast

🧙‍♀️ Currently, Freelancing in Data Science

👩‍🎓 Graduated in Masters in Data Science & Business Analytics from APU, Malaysia

🏆 People's choice Best - Data Analytics @Teradata Universe 2019, USA
Areas of Expertise:
📈 Data Science & Analytics

📚 Machine Learning in Python & R

🔮 Data preprocessing & analysis

📊 Data visualization (Tableau, PowerBI, Python)

👩‍🏫 Data Storytelling
Interests:
🗿 Philosophy 🖼 Modern Art 🖇Tech pedagogy 🍹Connecting with people
So? Looking forward!
I am available for a DDIChat session in the following field(s). Please select a category below and proceed to scheduling an appointment with me.
Useful Links